Outback Steakhouse deal is close to being completed BHC signs share purchase agreement to buy restaurant chain from SkyLake Equity
Translated by Ryu Ho-joung
공개 2021-09-27 08:01:19
이 기사는 2021년 09월 27일 07:53 더벨 유료페이지에 표출된 기사입니다.
SkyLake Equity Partners is close to exiting its five-year investment in Outback Steakhouse Korea.
BHC Group, a South Korean restaurant business known for its fried chicken chain, signed a share purchase agreement on September 17 to acquire a 100% stake in Outback Steakhouse from the Seoul-based private equity firm, industry sources said.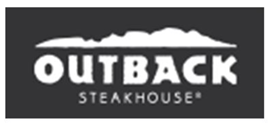 The deal came roughly two months after BHC was named as the preferred buyer of the steakhouse chain in July. The transaction is expected to be completed in November.
The sale process was managed by Credit Suisse, with binding offers having been made by potential buyers at the end of June. The agreed upon price is said to be little different from the final bid from BHC.
The race was a two-way battle between BHC and Yuanta Investment. BHC, backed by North Asia-focused private equity firm MBK Partners, is said to have showed a strong desire to buy the steakhouse chain as it seeks to expand its line-up of restaurants.
On top of its mainstay business of fried chicken, BHC has focused on diversifying its food portfolio, operating premium barbeque restaurant Changgo43, casual beef house Gram Gram, blood sausage soup chain Bo Kang Food and several other Korean food restaurants.
The steakhouse chain's global brand presence made it more attractive to BHC, which seeks to become a restaurant company with a variety of food offerings. Outback Steakhouse also significantly improved management efficiency for the past five years under SkyLake's ownership, which is a benefit for the new owner.
The steakhouse chain has more than 80 locations across the country, all of which are directly operated by the company. This is also considered a positive for BHC whose restaurants are largely operated by franchisees.
SkyLake invested in Outback Steakhouse in 2016 through its eighth flagship fund, which closed in 2014. The fund's other investments include specialty fiber manufacturer Alkenz, Woojin Electric Machinery, KOC Electric, plastic product maker Polypia and testing and certification company KCTL.
The private equity firm has been accelerating exits among the fund's investments over the past months, sealing deals to sell its holdings in Alkenz, Polypia, Outback Steakhouse, KOC Electric and KCTL. The fund's overall internal rate of return is estimated to be between 14% and 15%. (Reporting by Hee-yeon Han)
< 저작권자 ⓒ 자본시장 미디어 'thebell', 무단 전재 및 재배포 금지 >