Kakao Games invests in metaverse game developer Haegin Move marks Korean game company's first direct investment in a metaverse company
Translated by Ryu Ho-joung
공개 2022-02-17 08:12:12
이 기사는 2022년 02월 17일 08:06 더벨 유료페이지에 표출된 기사입니다.
Kakao Games has recently invested in Haegin, a Seoul-based metaverse game developer, along with its subsidiary Neptune, in a deal that marks Kakao Games' first direct investment in a metaverse company.
Kakao Games and Neptune injected 10 billion won ($8.35 million) and 30 billion won, respectively, into Haegin to collectively own 5% of the game studio, according to Kakao Games.
"Haegin is Kakao Games' first direct investment in a metaverse company," an official at Kakao Games said. "We believe in the growth potential of Haegin, whose games have been featured on the main pages of Google Play Store and Apple's App Store less than a year since their launch."
Kakao Games' investments in the metaverse have been made mostly through Neptune in the past years. In 2020, Neptune acquired a 60.4% stake in digital human developer On Mind, which marked its first investment in a metaverse company. On Mind is known for its virtual human Sua.
Neptune has continued to invest in metaverse companies, including 55.68% of virtual reality content developer Mammossix in May 2021, and 5.99% and 5.15% stakes respectively in artificial intelligence software startup Deep Studio and AI image company Purse9 in August 2021.
Haegin is Naptune's second investment in a metaverse game developer after its purchase of a 44.29% stake in Puppy Red in October last year.
Haegin, founded in 2017, raised 8 billion won in a funding round in May 2018 where US and Chinese investors participated. Some of its popular games include Homerun Clash, Overdox and Extreme Golf. Especially, Play Together, which was launched in 2021, has 70 million in global downloads and more than four million daily active users.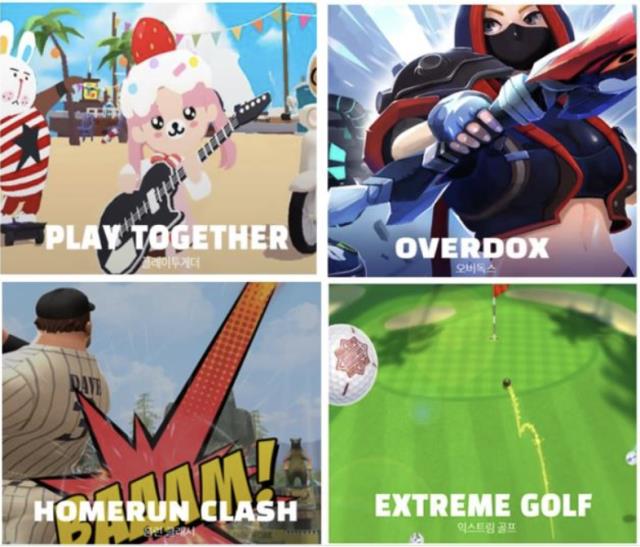 Kakao Games' investment in Haegin coincides with the renewal of the game company's blockchain project BORA 2.0. Haegin was among the project's partner companies, which were unveiled during the BORA 2.0 Partners Day event on February 8.
"The renewal of BORA 2.0 will be the beginning of our efforts to show investors what we envision for the company with our Beyond Game ambitions," Cho Hyuk-min, Kakao Games' chief financial officer, said in a quarterly earnings call last week.
Kakao Games last year unveiled its vision to expand beyond its game business and into areas like the metaverse, non-fungible tokens and play-to-earn games. (Reporting by Jang-jun Lee)
< 저작권자 ⓒ 자본시장 미디어 'thebell', 무단 전재 및 재배포 금지 >
Translated by Ryu Ho-joung 의 다른 기사 보기