IGIS approaches KKR to finance bid for IFC Seoul US private equity giant says it is 'passive' in joining bidding war for multi-use complex
Translated by Ryu Ho-joung
공개 2022-03-15 07:57:05
이 기사는 2022년 03월 15일 07:40 더벨 유료페이지에 표출된 기사입니다.
IGIS Asset Management has approached US private equity firm KKR to finance its bid for the International Finance Center Seoul, according to industry sources, as the bidding war for the landmark multi-use complex in the city's major financial district Yeouido heats up.
KKR confirmed that it received a proposal without specifying from whom, adding that nothing has been decided and the firm is "passive" in joining the bidding process.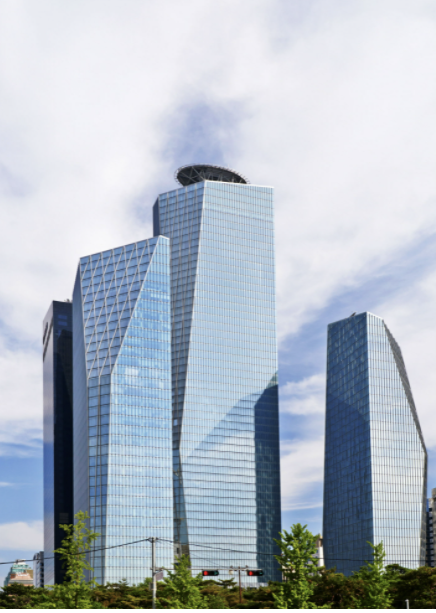 IGIS, which has teamed up with Shinsegae Group to acquire the asset, is looking for another partner, probably to secure as much equity as possible to fund its bid as part of its strategy to enhance investment returns amid rising interest rates.
The multi-use complex is estimated to be worth more than 4 trillion won ($3.2 billion). Assuming the 4 trillion won valuation and debt financing that typically accounts for 60% of acquisition costs, at least 1.6 trillion won of equity is needed to finance the acquisition.
The problem is that Shinsegae may not want to spend such a large amount of cash following its series of acquisitions, including the 3.4 trillion won purchase of eBay Korea in 2021. Emart, the conglomerate's supermarket chain, recently sold its head office in Seongsu-dong to free up cash. Credit rating agencies have raised concerns about the conglomerate's acquisition spree.
IGIS Asset Management and KKR collaborated on several deals previously. They partnered with each other on a redevelopment project for Seoul's former Renaissance Hotel site in 2018. They also teamed up to acquire the Namsan Square building for 505 billion won in 2020.
Others say IGIS Asset Management may want to partner with a foreign investment firm as Brookfield Asset Management, which owns the complex, could favor a foreign buyer as the new owner of IFC Seoul because of domestic taxes and other cost issues. That is one of the reasons that a consortium led by ARA Korea, the South Korea operations of Singapore-based ARA, is named as the frontrunner in the bidding war.
The multi-use complex comprises three office towers, the five-star Conrad Seoul Hotel and IFC Mall, with each of the three separately owned by different entities whose largest shareholders are domiciled outside of South Korea. (Reporting by Gyoung-tae Kim)
< 저작권자 ⓒ 자본시장 미디어 'thebell', 무단 전재 및 재배포 금지 >
Translated by Ryu Ho-joung 의 다른 기사 보기