HYBE relies on multi-label system amid pending BTS' military service Home to Korean supergroup hosts 'The City' project and joint audition in Las Vegas
Translated by Ryu Ho-joung
공개 2022-04-14 08:15:50
이 기사는 2022년 04월 14일 08:10 더벨 유료페이지에 표출된 기사입니다.
HYBE, home to global phenomenon BTS, is putting emphasis on diversifying its artist pool and looking for the next BTS as it tries to lower its reliance on the K-pop superstar amid uncertainty over the boy group's military service.
Earlier this month, the South Korean entertainment company launched a fan-experience event in Las Vegas, Nevada, under its project called "The City," turning the city where the boy group's concerts are being held into a BTS-themed park.
"This will be the first of such projects hosted for fans of the company's artists," Kim Tae-ho, HYBE's chief operating officer, said during a press conference at the MGM Grand Hotel in Las Vegas on April 9. "The scale of future projects will depend on the artists and cities where the events will be held."
A large part of Las Vegas was filled with content related to BTS' seven members – ranging from hotels and restaurants themed for the act to fountain shows and photo exhibitions – largely thanks to their huge popularity around the world. However, there are few other artists of the company that have come close to BTS' success.
Kim stressed the company's diverse pool of artists in the press conference. HYBE has six labels at home including Big Hit Music, which manages BTS and TXT, and two overseas subsidiaries in the US and Japan.
HYBE has stepped up to expand its properties in recent years through acquisitions and partnerships. It bought Source Music in 2019 and Pledis Entertainment in 2020, adding K-pop groups like Seventeen and Fromis 9 to its artist roster. It also acquired Scooter Braun's Ithaca Holdings, the label behind famous singers like Justin Bieber and Ariana Grande, through HYBE America last year.
Justin Bieber could be the next artist for the company's The City project. He is going to play 105 concerts in 28 countries from this year till March 2023. Seventeen and TXT are enjoying strong popularity in Japan.
HYBE's seven labels recently held their joint global auditions in Las Vegas for the first time. "It was the perfect time and place because music fans around the world flied to Las Vegas in April to attend concerts of BTS and many other artists," an official at HYBE said. "The seven labels will share their pools of applicants and pick talent suitable to each label."
Pending military service
It is still uncertain whether any other HYBE's artists could fill the void of BTS while its members serve military duty, which is mandatory in the country. Under South Korean law, the BTS members can delay their military service until they turn 30 years old. Jin, born in 1992 and the oldest member of the group, turns 30 in December this year.
According to Billboard, BTS grossed nearly $200 million and ranked third overall on the 2019 Top 40 Tours chart behind Ed Sheeran and Pink.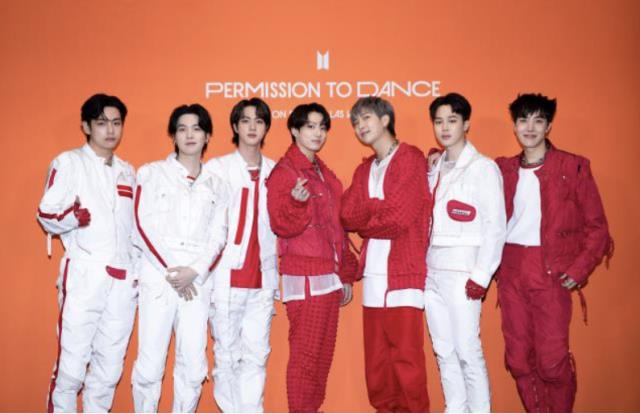 The boy group resumed concerts this year after the pandemic stalled its touring schedule. Given some 20% rise in ticket prices compared to pre-pandemic levels and concerts being held in a hybrid manner, BTS is estimated to generate hundreds of millions of dollars in revenue from touring annually.
"It is true that the BTS members are having a hard time because it's difficult to predict the timing of their military service as the country's military rules have changed in recent years," Lee Jin-hyung, HYBE's chief communications officer, said ahead of the group's Las Vegas concerts in April.
There is currently a pending bill in the National Assembly that, if passed, would exempt male artists like BTS, who have made a significant contribution to national interest, from serving in military. (Reporting by Seul-gi Kim)
< 저작권자 ⓒ 자본시장 미디어 'thebell', 무단 전재 및 재배포 금지 >
Translated by Ryu Ho-joung 의 다른 기사 보기